« Back to news list
Extended Learning Programs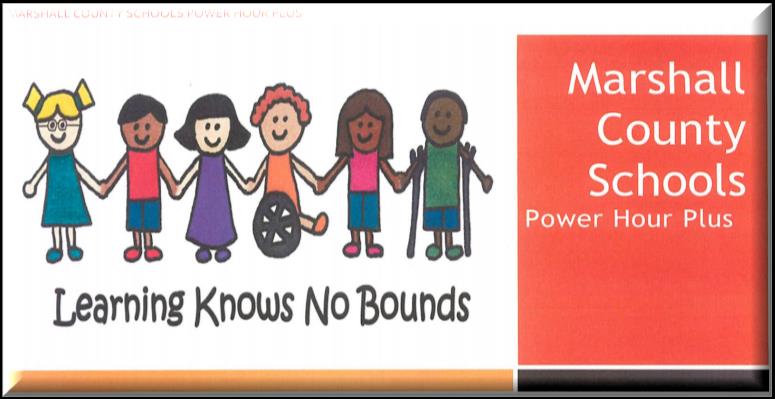 Marshall County Schools will offer an afterschool program for students in grades K - 6 at MES, OGES, WES in Lewisburg and CVES in Cornersville. Power Hour Plus will offer academic assistance and enrichment
for all qualified students

This program is FREE. If you would like your child to attend, please complete the registration forms provided by your school and return to the school. The site coordinator will notify you in writing if your child isenrolled
in the program.

If not enrolled, your child's name will be placed on a waiting list and will be enrolled as space becomes available.

If your child is enrolled, you will need to attend an orientationsession to receive important information about the program.

Please note that bus transportation is not available this year. Dismissal will begin at 5:15 in Cornersville and 5:30 in Lewisburg.

Schedule

All Afternoon Power Hour Plus Classes will be 3:00 to 5:30 pm in Lewisburg Schools, and 3:00 to 5:00 in Cornersville.

Snacks will be served.